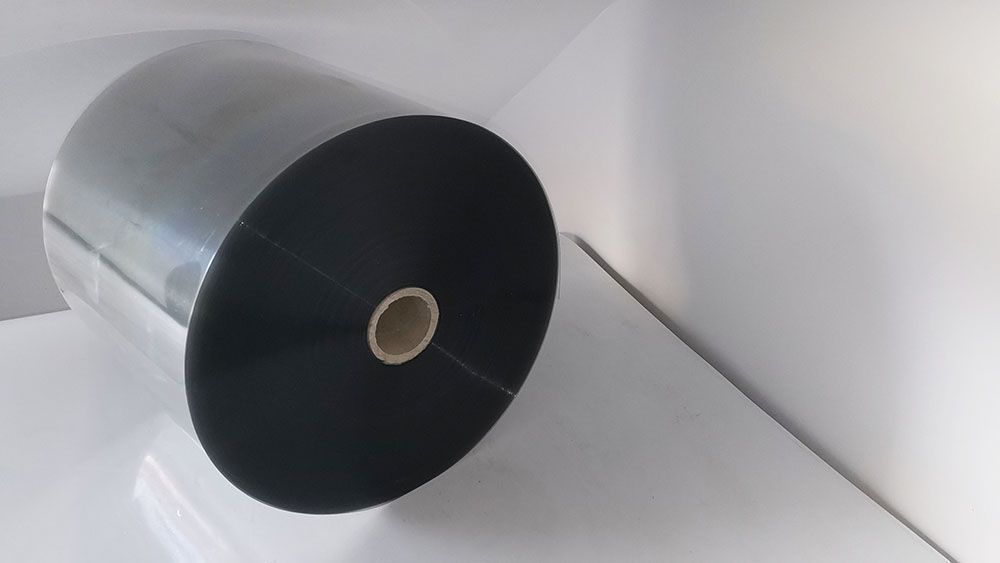 PET - Polyethylene Terephthalate
Excellent mechanical and chemical properties:
The monolayer or monomaterial sheets have high transparency and gloss and easy processability.
The multilayer or multimaterial sheet formed by PET/PE or PET/EVOH/PE allows us to offer a product with a high or medium barrier to gases, water vapors, aromas, resistance to acids and resistance to heat. It also presents an excellent capacity to seal, high transparency and gloss and good processability.
Our PET's sheets are entirely reusable and recyclable, and can be produced with 100% recycled material (R-PET), with a percentage of recycled material (monomaterial in layers A/B/A) or in first quality for applications in which is requested, adapting to the needs of the final consumer, obtaining packaging as sustainable as possible.
At Parnoplast, we offer the possibility of applying a corona treatment in our PET's sheets, improving this way the adhesion of inks, adhesives, coatings and laminates on its surface.
At Parnoplast we provide PET's sheet in any color (starting from RAL/Pantone or physical sample) or transparent, with the required certifications and in thicknesses from 0.3 mm to 2 mm. Sheets are manufactured in different formats (rolls or plate).
PET also known as polyethylene terephthalate or polyester, is a material whose use has been growing in the last years, due to (among other factors) its great transparency, tenacity and toughness, wear resistance and protection against UV radiation
It is a polymer that makes an excellent barrier to gases (very good barrier to CO2 and acceptable barrier to O2). It is resistant to heat and absorbs a low quantity of water (acceptable barrier to humidity). It has a very good slipping coefficient and resistance to chemical sterilization.
The technical degrees of PET that Parnoplast produces and commercializes, with the possibility of produce customized products, allows us to obtain PET's sheets with specific requirements of each type of final product requested by the clients (silicone on both sides, antiblocking, UV protection, etc.).
One more time, our commitment to circular economy, leads us to offer a transformation service of our customers' plastic waste, thus helping to reduce their purchase costs and collaborating with the care of our world.