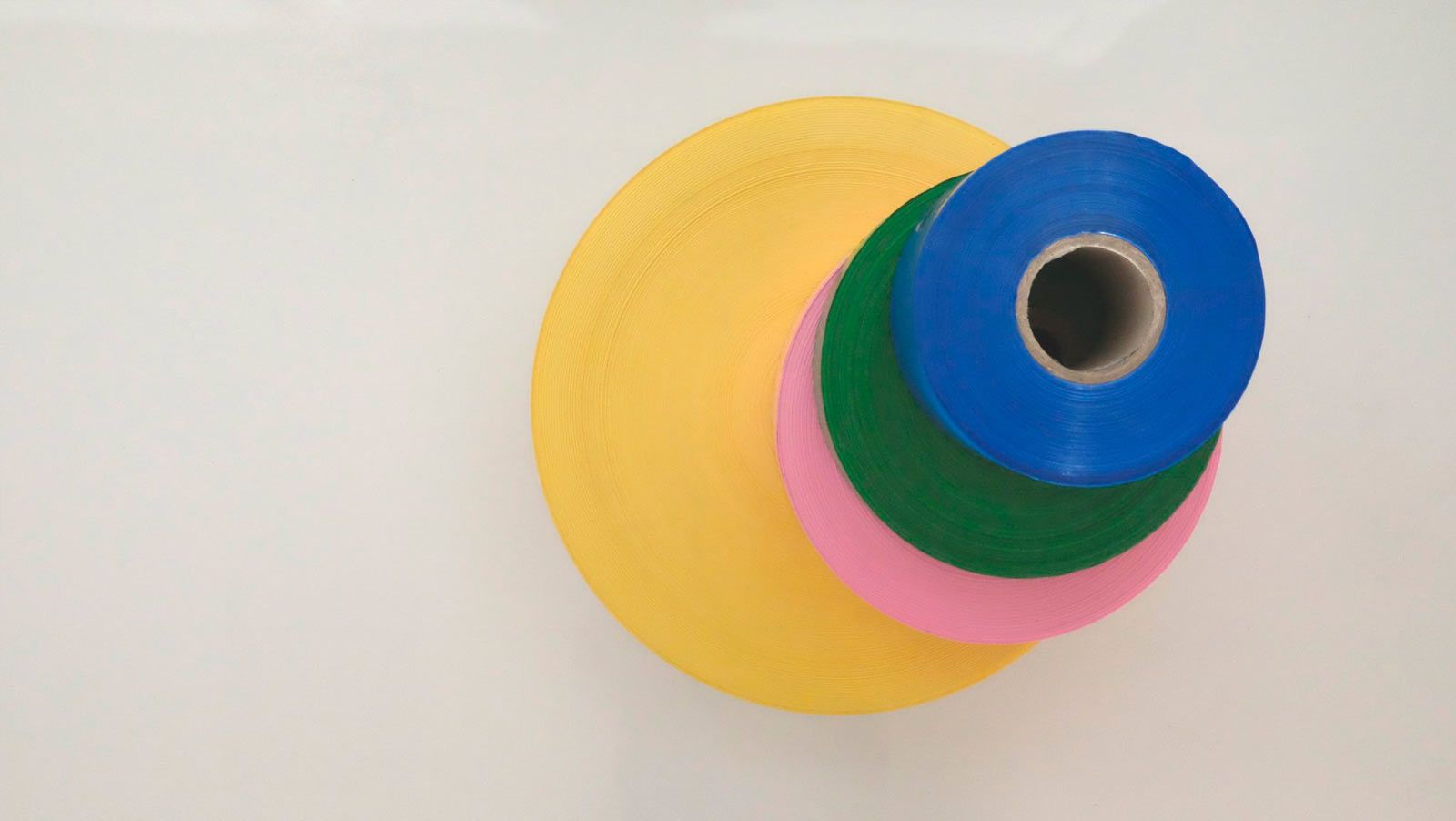 High chemical resistance and good dielectric properties:
PP's sheets have high resistance to chemicals, corrosion, concentrated or diluted acids, alcohols, fats, oils and aromatic hydrocarbon, among others. PP has excellent electric properties, so it is an ideal material for applications where is required an electrical insulating material.
Our PPs are reusables as long as they have been properly stored in dry environment, in a non-puddled paved area, with a room temperature below 60ºC and protected from UV radiation. If the product is stored in humid environments for long time periods, prior to thermoforming, it is recommended to analyze the sheet and consult our technical team indicating the conditions in which it has been stored.
All our PPs are recyclable, offering to our clients the possibility of removing their industrial waste generated in their production in order to manufacture recycled sheet.
High dimensional stability and good capacity of seal:
PP's sheets have a high softening point and a high impact resistance at temperatures around 40ºC, with good thermal stability and with the possibility of resistivity at temperatures up to -40ºC. This fact makes PP a thermoplastic resistant to abrupt changes in temperature, making possible work with these sheets without changes in the molecular structure. Our specific degrees accept sterilization at 140ºC, being very used in sanitary applications.
PP is sensible to UV rays. Nevertheless, it can be improved with our specific degrees of PP with certifications of Resistance to UV rays.
At Parnoplast we provide PP's sheet in any color (starting from RAL/Pantone or physical sample) or transparent, with the required certifications and in thicknesses from 0.2 mm to 5.8 mm. Sheets are manufactured in different formats (rolls or plate) and finishes (engraved or smooth and gloss or matte), with the possibility of adding a signaling band in the tone requested by the client.
PP is a thermoplastic with high resistance to chemicals and heat, therefore it works like a barrier to humidity and fats.
It is a material easy to mold and to color, with a low molecular weight (density between 0.90-0.93 g/cm3). It has a high impact resistance at temperatures above 15ºC, with good thermal stability and with the possibility of resistivity up to 40ºC. It has an increased sensitivity to UV light and oxidizing agents.
It is an excellent electrical insulating, chemically inert, which has a better transparency than the other polyolefins. It can be applied a corona treatment on both sides to obtain a suitable surface tension for subsequent printing.
Its use is very frequent in stationery shop articles, laboratory equipment, automotive components, construction industry or food industry, being this thermoplastic one of the most widely used in microwave containers.
Three categories of polypropylene products are known: homopolymers, block copolymers and random copolymers. Each of these products provide unique and differentiating characteristics that make them ideal for certain applications, differing in terms of transparency degree, temperature to seal and low temperature resistance.
This material is sterilizable, odorless and non-toxic. It is safe to reuse, and it is recyclable too.
All our materials are certified for each of the qualities and characteristics requested and they comply the required standards, as well as the measure controls required in each case. Our extrusion plastic's sheets 100% recycled came from postindustrial recycling procedure that we adapt to specific applications (seedbeds, non-returnable trays, decoration elements, hydrographic pipes, internal supports…).