Printing plastics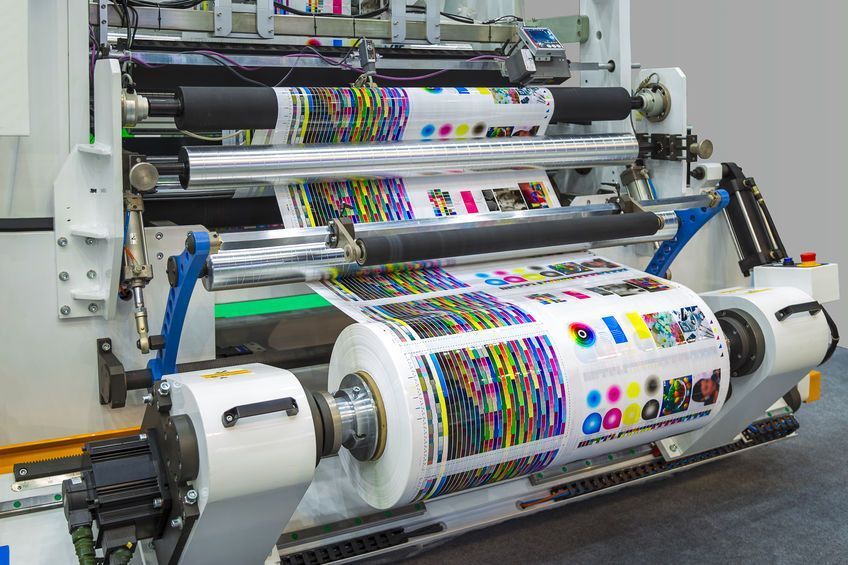 PRINTING ON PLASTIC MATERIALS
One of the best ways to personalize a package is to print on it a design that reflects the characteristics of the product it contains as well as communicating the identity of the brand it represents. For this reason, different printing methods are used on plastic materials such as PS, PP or PET. The usual types of printing are: digital, offset, rotogravure and flexography.
The advantages of printing on plastics are diverse, such as obtaining products that require lower production costs by using fewer chemical substances in the process, obtaining a quick drying of the inks so that the printing speed increases, obtaining a great impression sharpness, and also print on a surface that can be chemically and mechanically modified to adapt to the end use of printed sheets.
Note that plastics allow easy post-printing processing, being able to fold, stamp, perforate, rivet, sew or laminate the product once it is printed.
To improve ink adhesion, at Parnoplast we offer the possibility of applying corona treatment on the surface of our extruded plastic's sheets, either on one side or on both sides of the product. This treatment consists in applying a high-frequency discharge to the plastic, causing oxidation on it, thus obtaining an adequate surface tension for the correct anchoring of the printing inks.
Usually, polymers do not have porous surfaces in addition to being chemically inert with low surface tension. Therefore, this treatment is recommended when it is needed to obtain good print quality.
It is also used in lamination and coating applications with the use of adhesives.
We apply different levels of surface tension based on the printing type that our clients are going to do, being a tension of 39 dynes/cm for conventional screen printing, 40 dynes/cm for screen printing with UV inks and 42 dynes/cm for UV offset printing.
The duration of corona treatment is 3 months for UV offset printing from the date of manufacture. For the automatic feeding of the sheets it is recommended that they have been previously squared. UV screen printing is guaranteed for 6 months.
The duration of the treatment can be affected by the storage conditions (humidity and ambient temperature) causing a loss in the response of the corona treatment. Likewise, the duration of the treatment can also be affected if the impression is applied to materials that contain slip agents (such as products treated with an anti-blocking additive). For this type of products, it is recommended to consult our sales team in advance
It is important to note that the inks used in each type of plastic material are specific to each one of them.
For further information, contact our sales department to find out which product is the most suitable for your project.